SUMMITS•CONFERENCES•PODCASTS•INTERVIEWS•EDUCATE
2023
DEUTENOMICS FOR BEGINNERS
Can chronic illness be cured? | Dr. Petra Davelaar EP. 21
What If There Is A Better Way
---
June 16, 2023 Light & Wellness - Dr. Petra Dorfsman
Heartfelt Foundation
---
Food As Medicine Global Conference Presentation
Deuterium content of food and why it matters
---
In Dutch (Nederlands) April 13, 2023
Interview met Dr. Petra Davelaar
---
Deuterium Depletion Summit 2023
March 25, 2023 Submolecular dysregulation due to deuterium accumulation is
the cause of mitochondrial dysfunction
---
Institut für Neurobiologie nach Dr. Klinghardt GmbH ® Master class
March 2 + 3, 2023 Germany
---

I made an
accompanying slide presentation
for those who rather watch and listen than read
---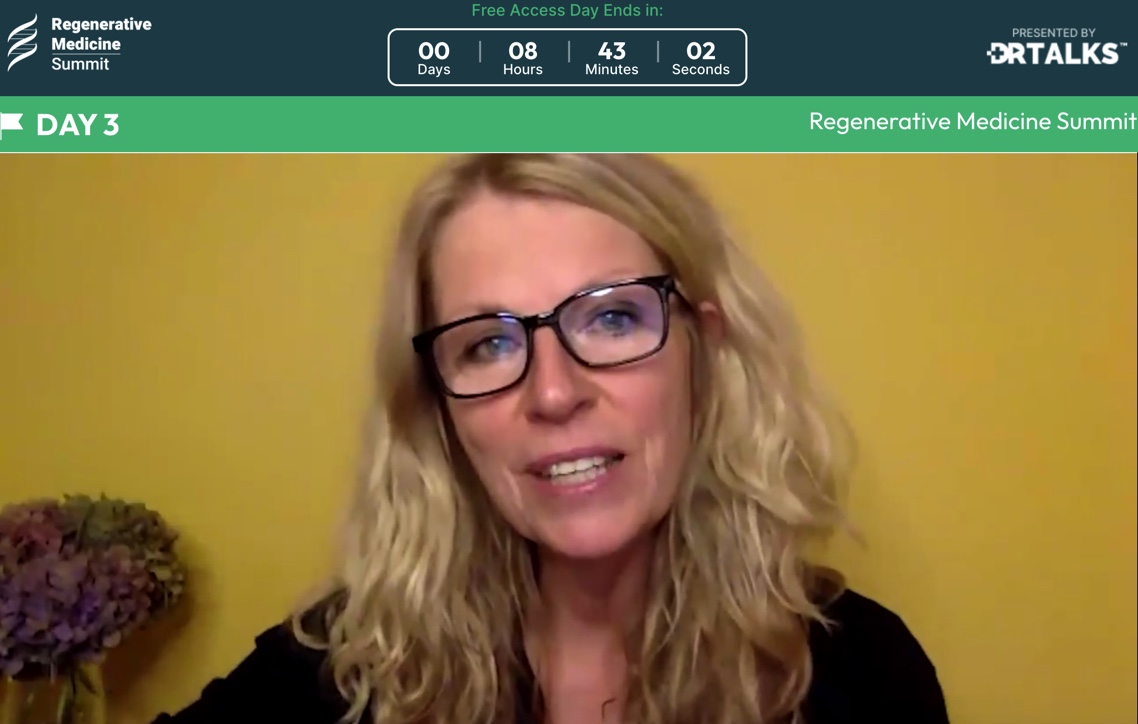 Regenerative Medicine Summit 2023
Deuterium
- Restoring Tissues And Organ Function With Sub-Molecular Medicine
January 13, 2023
---
Guest lecturer at the Vrije Universiteit in Amsterdam for both the 2023 and 2022 course
Introduction to Sub-molecular Medical Sciences
.
---
2022
OncANP Annual Conference June 5, 2022 Lightning Talk
---
Guest lecturer at the
Oncology Nutrition Institute
Clincial Application of Deutenomics.
---
2021
Deuterated Water and Effects of Nutrition on Disease – Dr. Petra Davelaar Discusses Functional Medicine
Finding Genius Podcast
June 30, 2021
---
1st Annual Deuterium Depletion Summit
Presentation @ 12:00 PM and Roundtable discussion at 6:00 PM PST
February 27, 2021
---
The Body Electric 2.0 Summit
Deutenomics: Making Clinical Connections with Christine Schaffner, ND
February 22-28, 2021
---
Introduction to Deutenomics
Medical Mondays Series hosted by Ryerson University's G. Raymond Chang School of Continuing Education Canada
---
2020
The Metabolic Approach to Cancer, Dr. Nasha Inc.
Deutenomics component of the
Physician's Mastermind Course
Deuterium and Infectious Diseases
The Spectrum of Health with Dr. Christine Schaffner
November 25, 2020
Staying Calm + Healthy in a Pandemic
Off The Record with Annie Tevelin
March 23, 2020
---
2019
How Deuterium Depletion Prevents Chronic Diseases
Mindful Medicine
August 20, 2019
A conversation with Dr. Holly Lucille
---
Deuterium Depletion
The Spectrum of Health podcast with Dr. Christine Schaffner
June 26, 2019
---
Wifi, Water and Light
Off The Record
May 20, 2019
Annie Tevelin founder of the skincare company
SkinOwl
explores how we can improve our environment with simple lifestyle changes.
---
TALKS
Interviewee
on The Power of Deupletion and session chair at the 4
th
International Congress on Deuterium Depletion
Budapest, Hungary
October 2019
Participant in the ALS Mastermind Summit
Sugarland, Texas, USA
February 2019